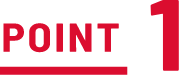 Widely applicable to
all
over Japan
With the industry's largest
acceptance
system and processing
capacity with
three own factories,
we can handle
industrial waste
nationwide. Please
feel free to
contact us for large or
small orders.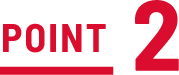 Handles difficult-to-
process materials
Solid incinerator, melting furnaces,
in-
liquid incinerator, drum crushers,
neutralization equipment, etc., we
can
handle all types of industrial
waste.
You can also leave difficult-
to-dispose
materials such as waste
asbestos to
us.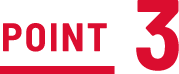 Appropriate processing in
consideration of the
environment
Thorough reduction, detoxification,
and stabilization of waste. We are
also working on the development
and sale of recycled products. In
addition, the incineration heat is
effectively used for power
generation, etc., to promote
environmental conservation.